From the Shelf
In Praise of Women
During Women's History month I'm learning about three amazing women each day. This month-long challenge is easier than it sounds with the help of these four collections of bite-size biographies.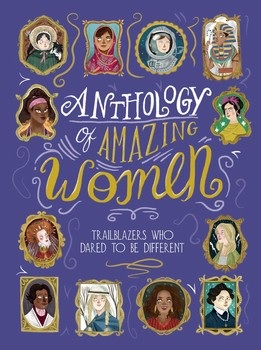 Sandra Lawrence's Anthology of Amazing Women (Little Bee Books, $17.99) introduces younger readers to notable women, ranging from Egypt's longest-reigning female pharaoh, Hatshepsut (born 1507 BCE), to contemporary singer Beyonce and girls' education advocate (and Nobel Laureate) Malala Yousafzai. Similarly broad ranging and a good choice for teens and/or comics fans is Brazen (First Second, $17.99), written and illustrated by Penelope Bagieu, with vignettes covering subjects from Angolan queen Nzinga to astronaut Mae Jemison.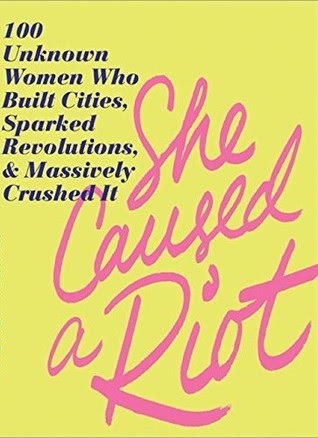 Covering some racier subjects with saltier language, Hannah Jewell collects "100 unknown women who built cities, sparked revolutions and massively crushed it" in her collection She Caused a Riot (Sourcebooks, $22.99). Jewell encourages us to devote more of our mental real estate to amazing women who "should be so well-known that their names would make terrible passwords." Though Jewell includes women from ancient history to the present, she captures them in the zeitgeist using pop-culture and slang-heavy storytelling (she includes a glossary, "for old people.")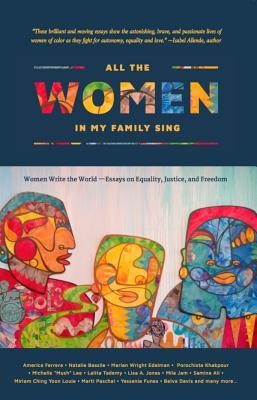 All the Women in My Family Sing (Nothing But the Truth, $16.95) steps back from history books to look instead at the varieties of women's experiences seen through their own personal stories. The collection of short pieces gives intimate voice to women of color as they consider citizenship, race, motherhood, the workplace, aging and more.

The brief biographies in each book are easily consumed on a morning bus ride or, as Jewell notes, just as easily seated on the toilet as in an armchair beside a roaring fire. She hopes the stories, in addition to inspiring further reading, might inspire each of us to "Get up, go outside, scream at the sky in a righteous fury, and then join a community organization or two." --Kristianne Huntsberger, partnership marketing manager at Shelf Awareness



In this Issue...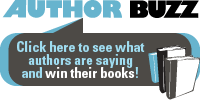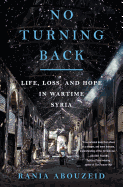 An intimate and epic account of the Syrian civil war, from six years on the front lines.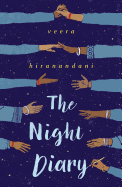 Nisha and her family face great hardships as they make the journey to their new home in independent India in 1947.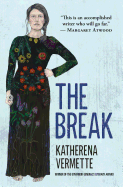 A intriguing novel about sexual assault, familial bonds and the importance of place and tradition.
Review by Subjects:
Fiction ⋅ Mystery & Thriller ⋅ Graphic Books ⋅ Food & Wine ⋅ Biography & Memoir ⋅ History ⋅ Children's & Young Adult ⋅ Performing Arts

Book Candy
Irish Poets for St. Patrick's Day
For St. Patrick's Day, Signature featured "chords of mystery: 10 selections from Irish poets."
---
Buzzfeed shared "13 facts about famous authors that will make you see them differently."
---
Embrangle is one. Mental Floss recommended "25 smart synonyms you should be using."
---
"What if fictional archeologists acted like actual archeologists?" Quirk Books asked.
---
"Bank heists, political satire and Ngugi wa Thiong'o." For the Guardian, author Peter Kimani chose his "top 10 books about Kenya."

Great Reads
Rediscover: Stephen Hawking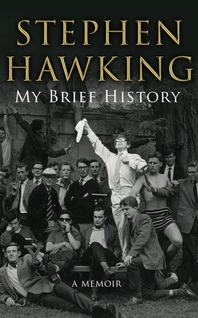 Star astrophysicist Stephen Hawking died on Wednesday at age 76. His age alone was a stellar feat--he was diagnosed with amyotrophic lateral sclerosis (ALS) as a 21-year-old Cambridge University student and given two years to live. Though the disease confined Hawking to a wheelchair, his formidable mind was left intact, and his text-to-speech communication system helped propel Hawking to an iconic perch in pop culture. In addition to his groundbreaking work on black holes, among other major contributions to his field, Hawking was a bestselling author of popular science books.

A Brief History of Time (1988) uses non-technical terms to explain, well, everything: where the universe came from, how it works and where it's going, from the smallest quarks to the greatest pulls of gravity. It sold 10 million copies within its first 20 years in print. Hawking's other books include The Grand Design (with Leonard Mlodinow), The Universe in a Nutshell, The Nature of Space and Time (with Roger Penrose), the George's Secret Key children's book series (with his daughter, Lucy Hawking), Black Holes and Baby Universes, An Illustrated Brief History of Time and A Briefer History of Time. His memoir, My Brief History (2013), is available from Bantam Books ($22, 9780345535283). --Tobias Mutter

The Writer's Life
When Your Kids' First Words Are 'Olive Oil'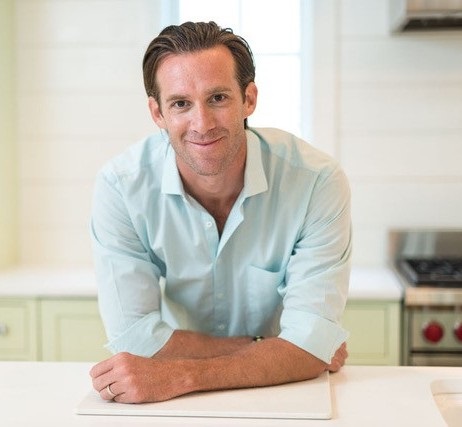 photo: We Create Lift
James Briscione, director of culinary research at the Institute of Culinary Education, was the first chef to win the Food Network cooking competition Chopped twice. He also served as the lead chef on IBM's computer-meets-cuisine project, Chef Watson. With his wife and co-author, novelist Brooke Parkhurst, Briscione sets out to humanize the science of combining flavors with The Flavor Matrix: The Art and Science of Pairing Common Ingredients to Create Extraordinary Dishes (Houghton Mifflin Harcourt, $30; reviewed below).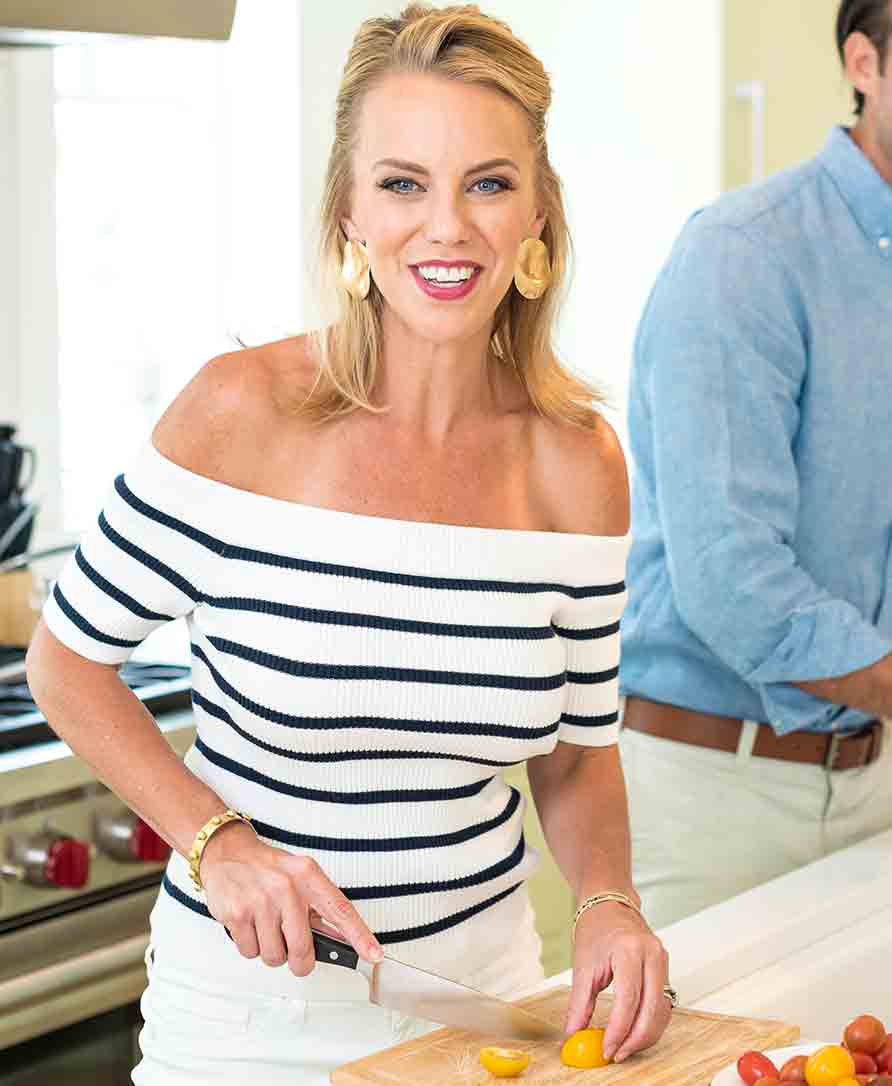 You two collaborate often. How do your individual approaches to cooking and writing enhance each other's work? What is your process when collaborating on a project like The Flavor Matrix?

Parkhurst: I admit it--I'm slow! I love to precisely schedule out my time when working on cooking and writing projects. And when 5 o'clock dinnertime for the kids hits, I'm done for the day. By contrast, James is a terror in the kitchen and on the computer, and I mean that in the best way. He can plow through concepts and recipes at a break-neck pace, and is content working 14 hours a day. His mind is always in process; his creativity is constantly in play. We're watching Broadchurch on the couch and he's sketching new dishes.

Briscione: I always say that Brooke is the one that keeps us grounded and keeps things moving. She is the practical voice in this book. When I have wild ideas for a recipe, she looks at me and says, "No, honey, no one is ever going to make that at home." She was also the intelligent voice that translated my chef-speak and scientific terms into words that the average home cook could understand.

In your explanation of how aroma and flavor intertwine, you write, "Think about how much the aromas of burgers on a grill tell you about the food's flavor as the scent wafts through the summer air, even if you're on the other side of the baseball field from where the food is being cooked." That's a beautiful line. What aromas from your kitchen at home, or your travels abroad, inspire nostalgia or excitement for you?

Both: One of the first handful of words that both our children said was "olive oil." That tells you a lot! And like many chefs and foodies, one of our favorite culinary destinations is Italy. So you have those classic aromas of baked wheat (pizza dough), garlic, olive oil and roasting meat that tell us we're somewhere really beautiful and that a delicious meal is being cooked for us--or by us.

Which recipes in the Flavor Matrix appear most often on your table?

Briscione: The Bacon Tapenade (designed to be served with melon) is a near fixture in our refrigerator. Weeknight dinners often come from Pan Roasted Pork Tenderloin with Coffee, Soy and Peaches or Cocoa Rubbed Flank Steak with Avocado and Sesame.

James, in your work with "Chef Watson," the IBM computer, did any flavor combinations you discovered surprise you by not actually seeming to work, or not tasting as complementary as expected? Basically, were there any "fails" along the way?

There were some really wild combinations that came out of work with Chef Watson. I often think of our Pork Belly "Moussaka," which combined cottage cheese, sweet peas, bell peppers and dill, among other ingredients.

But we always approached these dishes as the ultimate challenge to our "Chef-hood." We were going to find a way to make these combinations beautiful dishes no matter what. Some dishes went through nearly a dozen iterations before we landed on a successful version. But to your questions, we never let the ingredients get the best of us--there was not a single combination that just didn't work.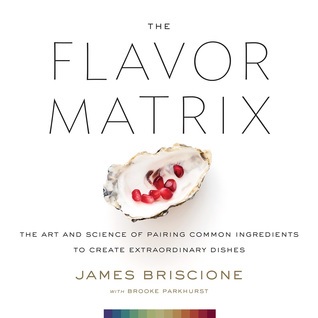 James, you won the cooking competition Chopped twice. Did that play a role in your curiosity in putting together ingredients that don't usually get combined? How do you think "Chef Watson" would fare on the show, if computers could cook?

It definitely did! Strange ingredient combinations were nothing new to me. So much of this is just about being able to approach the process with an open mind. You have to shed preconceived notions of what's "supposed" to go together and let the ingredients lead you.

I've always said my job is safe because Watson doesn't know how to flip an egg. But I would love to see the type of mystery baskets Chef Watson could create. They would really throw competitors for a loop!

Brooke, as a novelist, how do you approach your writing when you're working on a cookbook versus crafting a character or storyline? Does your process change?

Simply stated, writing a cookbook--even a very focused and research-based one like The Flavor Matrix--is fun. It's light. There is no concern that I might be staring at a blank page for seven hours. As a matter of fact, when I was writing my novel, I would cook during my breaks for a bit of levity. While both require putting pen to paper, drafting a novel and writing a cookbook couldn't be any more different. And for now, while I have little ones running around the apartment, I am very happy continuing with cookbooks and recipe-writing.

What three things are always in your fridge? Anything surprising? (E.g., do you keep an emergency Lean Cuisine in the freezer?)

Parkhurst: Eggs (a meal in itself, anytime--especially for our kids), Olive & Cherry Jam (for a cheese & charcuterie plate emergency!) and some sous vide piece of "mystery meat" that James is experimenting with.

For a dinner party using entirely dishes from The Flavor Matrix, what might you suggest for a menu?

Hors d'oeuvre: Fried Eggplant with Muhamara
App: Crab, Mango, Dill and Poblano Salad
Entrée: Sweet Pea, Pork and Coconut Tacos with Roasted Root Vegetables and Ginger Salsa Verde
Dessert: Lemon Curd with Crunchy Olives served over yogurt with toasted almonds and crumbled shortbread cookies.

What other chefs inspire you? What else are you reading right now?

Briscione: The two books next to my nightstand right now are Wylie Dufresne's wd-50 and Ingredient by Ali Bouzari. I love both of them. I think their approach to cooking and creating is so smart and thoughtful. I am learning so much from both of their books.

On the other side of the coin, Brooke and I are opening a restaurant in Pensacola, Fla., this fall. It will be an Italian restaurant called Angelena's. So I am thinking a lot about the time I spent working for Frank Stitt, who was an incredible champion of local producers, long before it was the fashionable thing to do. Frank found a way to take the native ingredients of Alabama and elevate them with French sensibilities at his flagship Highlands Bar & Grill. It's something I hope that we are able to do with Italian cuisine on the Gulf Coast. --Katie Weed
Book Reviews
Fiction

House of Anansi, $16.95, paperback, 288p., 9781487001117
Penguin Books, $16, paperback, 320p., 9780143131632
Mystery & Thriller
Mulholland Books, $27, hardcover, 336p., 9780316509640
Minotaur Books, $25.99, hardcover, 304p., 9781250139467
Graphic Books
Oni Press, $15.99, paperback, 192p., 9781620104361
Food & Wine
Houghton Mifflin Harcourt, $30, hardcover, 320p., 9780544809963
Biography & Memoir
Duke University Press, $27.95, hardcover, 256p., 9780822370703
Farrar, Straus & Giroux, $26, hardcover, 288p., 9780374223151
History

W.W. Norton, $26.95, hardcover, 400p., 9780393609493
Children's & Young Adult

Dial, $16.99, hardcover, 272p., ages 10-12, 9780735228511
Tundra, $17.99, hardcover, 48p., ages 3-7, 9781770498303
Delacorte, $17.99, hardcover, 336p., ages 14-up, 9781524715878
Performing Arts
Dutton, $25, hardcover, 320p., 9781101985908
--- SPECIAL ADVERTORIAL OFFERINGS ---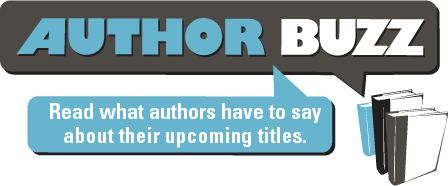 Dear Reader,

THE RECIPE BOX is inspired by my grandmothers' beloved recipe boxes and filled with treasured family desserts like cherry chip cake and peach-blueberry slab pie. We all have old, flour-flecked, handwritten recipe cards with treasured recipes, ones we ask our moms, grandmas and sisters to make because they capture beautiful memories. Like a favorite family dessert, THE RECIPE BOX is filled with love and sweetness, things we could use more of these days. Richard Paul Evans calls the novel "a touching tribute to the women and food that unite us and connect our past to the present." A perfect book for readers and foodies of every age!

I'm giving away five books, but ANYONE who enters will receive a beloved family recipe! Email contact@violashipman.com to win!

Much love,
Viola
www.violashipman.com





Publisher:
St. Martin's Press

Pub Date:
March 20, 2018

ISBN:
9781250146779

List Price:
$26.99

Dear Reader,

GODS OF HOWL MOUNTAIN transports you into a world of folk healers, moonshine runners, and serpent-handlers in the high country of 1950s North Carolina. Upon returning home from the Korean War, whiskey bootlegger Rory Docherty and his legendary healer grandmother Granny May must pit themselves against dangerous mountain clans, revenue agents, and the secrets of their own dark past.

Says Jeff Zentner (THE SERPENT KING): "If you loved...anything by Ron Rash, you'll love this book. Appalachian Gothic at its absolute finest."

I'm giving away five copies. Email me at taylor@taylorbrownfiction.com.

Taylor Brown
www.taylorbrownfiction.com





Publisher:
St. Martin's Press

Pub Date:
March 20, 2018

ISBN:
9781250111777

List Price:
$26.99

Dear Reader,

Sometimes, fate is just another well-executed mission...

THE COINCIDENCE MAKERS is the story of Guy, Emily & Eric, whose job is creating coincidences—happenings that look like random events but that will cause people to change their own lives. I invite to join me in a journey about fate, free-will and above all, about love, in a book Kirkus magazine called "unpredictable and heartfelt" and that is now being translated into over a dozen languages.

I'm giving away five books. Write to yoavblum@gmail.com to win!

Yoav Blum
www.yoavblum.co.il





Publisher:
St. Martin's Press

Pub Date:
March 6, 2018

ISBN:
9781250146113

List Price:
$26.99