From the Shelf
Set the World on Fire
Fire has long captured our imaginations. We are warned not to "add fuel to the fire," "play with fire," or get too "fired up." We understand that where there's smoke, there's fire. Its heat, energy, warmth, and movement draw us, as both writers and readers, like moths to a flame. Wrapped up in that allure is a recognition that fire can also decimate, demolish and destroy--leaving behind a scorched earth upon which something new can, perhaps, be reborn.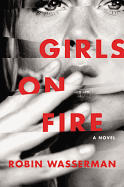 Such is the fire alluded to in Robin Wasserman's Girls on Fire (Harper Perennial, $15.99), a strong psychological thriller centered on the intense friendship between two high school girls. As their bond becomes more and more fierce, the two set their world--and in some ways, their very selves--on fire, to mixed effect.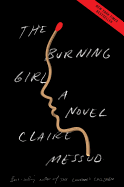 Claire Messud's The Burning Girl (Norton, $25.99) also focuses on coming of age, offering the story of two high school girls whose relationship changes as they grow up together.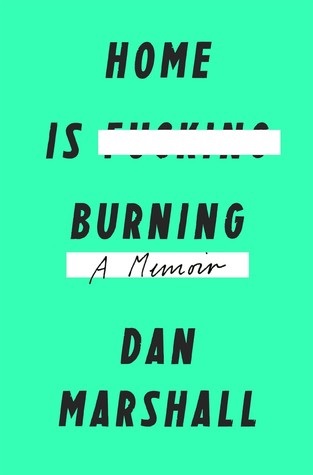 Dan Marshall's Home Is Burning (Flatiron, $16.99) continues the use of metaphorical fire; while his childhood home does not literally burn, his family's struggles with grief, terminal illness and death metaphorically destroy the family structure as he had known it, leaving behind a kind of scorched earth from which to move ahead.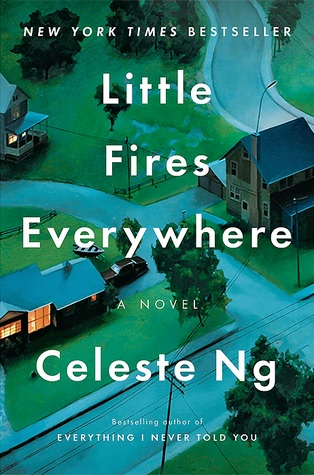 Celeste Ng's Little Fires Everywhere (Penguin, $27) draws on fires both metaphorical and literal. When Mia Warren and her daughter, Pearl, arrive in the quiet, suburban world of Shaker Heights, Ohio, their less-than-conventional lifestyle creates little fires, as the title suggests, everywhere. But the novel also opens (and closes) with the literal burning down of a neighborhood house, and all it represents. --Kerry McHugh, blogger at Entomology of a Bookworm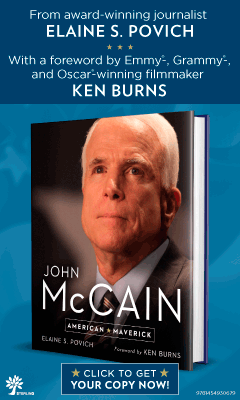 In this Issue...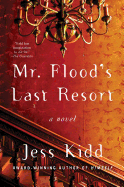 A cantankerous, elderly hoarder and his patient caregiver try to find common ground until the caregiver uncovers clues to an old crime that may incriminate her charge.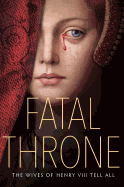 by M.T. Anderson , Candace Fleming , Stephanie Hemphill , Lisa Ann Sandell , Jennifer Donnelly , Linda Sue Park , Deborah Hopkinson
Seven acclaimed YA authors reimagine the life and loves of King Henry VIII and the turmoil of being one of his six ill-fated queens.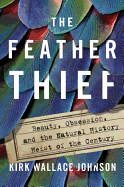 A bizarre 2009 theft of 100-year-old bird carcasses sends a journalist on a five-year odyssey.
Review by Subjects:
Fiction ⋅ Mystery & Thriller ⋅ Biography & Memoir ⋅ Social Science ⋅ Children's & Young Adult ⋅ Poetry

From Garden District Book Shop
Upcoming Events
Laura Cayouette – The Haunted Heirloom: A Charlotte Reade Mystery
05/22/2018 - 6:00PM
Tuesday, May 22nd 6-7:30PM In the latest music and food filled Charlotte Reade Mystery, Charlotte readies for her biggest red carpet moment. When a tour guide tells the story of the eerie chandelier hanging in her Garden District window. Charlotte's quest for answers about its origins leads her to Robert, a guide whose house is suddenly haunted. Is the activity linked to a Mason jar of marbles? Charlotte tours historic cemeteries while looking into who might want to fake a haunting. She...
Book Candy
Royal Wedding Books
"From a disastrous ceremony where the groom was already married to the greatest marriage that never happened," historian Kate Williams shared her picks for the five best books about royal weddings with the Guardian.
---
The Lyttle Lytton Contest "asks people to write the worst first sentence ever & the winners are delightfully bad," Bustle promised.
---
Atlas Obscura explored the "artful imperfection of Medieval manuscript repair."
---
Presto! Mental Floss revealed "13 fascinating items from the history of magic at the Conjuring Arts Library."
---
Lit Hub offered tips on "how to run storytime without boring everyone to death (or suffering a nervous breakdown)."
---
Author Dean Burnett chose his "top 10 books to understand happiness" for the Guardian.

Great Reads
Rediscover: Tom Wolfe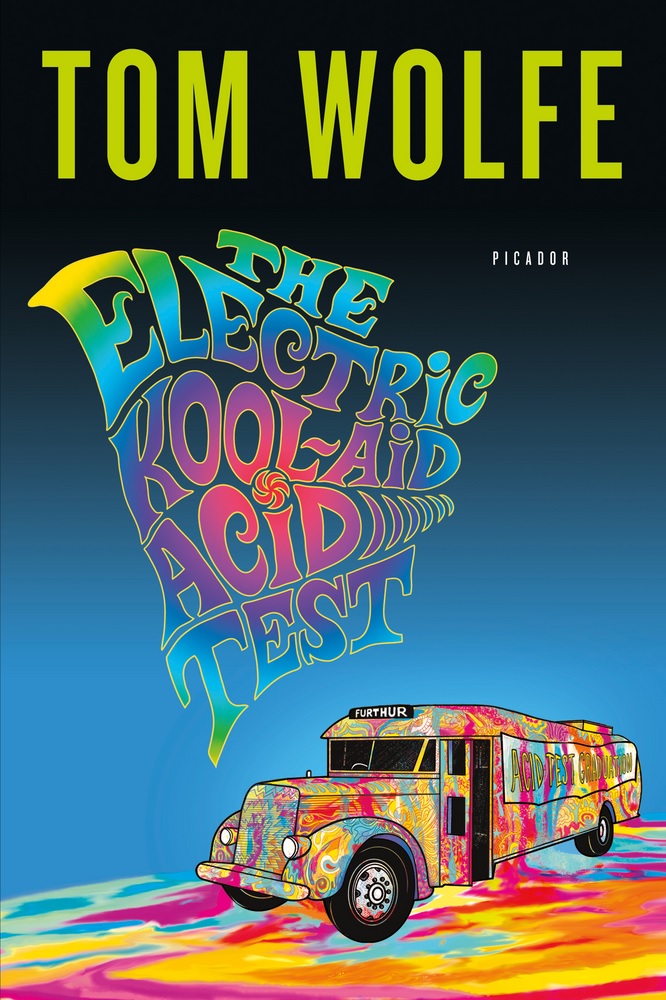 Tom Wolfe, the colorful author and journalist--though he usually wore a white suit--died this week at age 88. His novel use of fiction techniques in nonfiction pieces made him a pioneer of New Journalism alongside the likes of Gay Talese and Hunter S. Thompson. Wolfe's first ride with that radical new style came in 1963 with a dispatch on Southern California hot rod and custom car culture for Esquire. "There Goes (Varoom! Varoom!) That Kandy-Kolored Tangerine-Flake Streamline Baby" was divisive, much discussed, and was included in Wolfe's first essay collection, published in 1965. His "saturation reporting" of Ken Kesey and his Merry Pranksters in The Electric Kool-Aid Acid Test (1968) is a tie-dyed high water mark of Wolfe's '60s style.

The Right Stuff (1979) rocketed Wolfe's nonfiction to new heights. This supersonic tale of the space race, the seven astronauts in the Mercury program and Chuck Yeager's breaking of the sound barrier was made into a critically acclaimed 1983 film. Wolfe turned to fiction with his 1987 novel The Bonfire of the Vanities, a darkly comic social criticism of 1980s New York City and a massive bestseller. Wolfe went on to write three more novels: A Man in Full (1998), I Am Charlotte Simmons (2004) and Back to Blood (2012). His final book was The Kingdom of Speech, a criticism of Charles Darwin and Noam Chomsky published by Little, Brown in 2016. --Tobias Mutter
The Writer's Life
Rachel Kushner: Writing that Grows Out of Living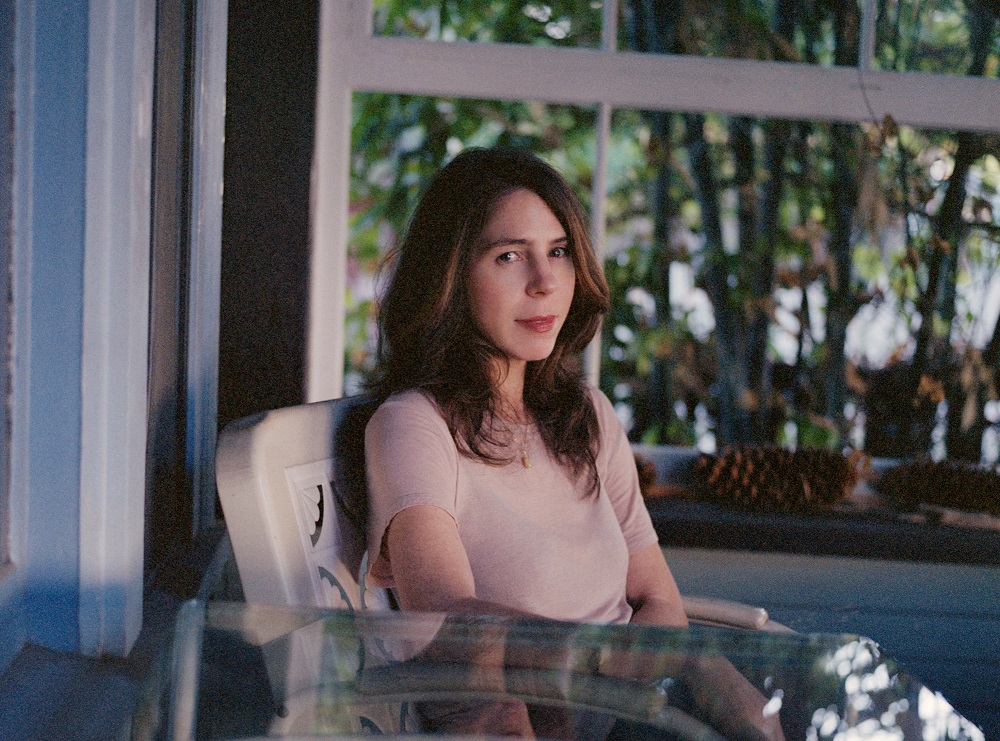 photo: Chloe Aftel
Rachel Kushner's novels The Flamethrowers and Telex from Cuba were both finalists for the National Book Award. Her fiction has appeared in the New Yorker, Harper's and the Paris Review. Kushner's new novel, The Mars Room (Scribner; reviewed below), centers on the harrowing life of a young mother serving two consecutive life sentences in a California prison.

Why set the book in San Francisco?

Partly because I am from there. The main character, Romy Hall, is from the Sunset, the San Francisco neighborhood where I grew up. It's not a bad neighborhood at all, and yet it was a rather gritty adolescence there. When I meet book-learned people now, they always tell me they went to some fancy private school in San Francisco, and the conversation stops there, because we are basically not from the same city. Where I am from is very specific, a time and a place, and no one who didn't experience it might ever understand, which was my challenge: trying to transmute that experience, my knowledge of it, into literature.

Do you live in California now?

In Los Angeles, half a mile from the city jail complex and the criminal courts.

Did this proximity inspire the book?

Most of those who fill the state prisons in California come from metropolitan L.A. and the surrounding counties (Riverside, San Bernardino). Like many writers, I'm interested in other people and in the world around me, and that world, here in California, unfortunately includes a massive carceral system.

Your descriptions of prison life are richly detailed. How did you research the novel?

I'm sort of opposed to the concept of research, because I consider my process more organic. I live in a certain way, and my writing comes out of that. In 2012, I decided to try to learn everything I could about the criminal justice system in California, to understand the deeper layers of the carceral net, the penal zone of the world, which can very often be invisible to middle-class people, and can entirely dominate the lives of poor people. I went "under cover" on an extensive tour of state prisons in California (mostly men's) with criminology students who were effectively being wooed for jobs with the California Department of Corrections. The context meant that guards, prison litigators and public information officers spoke to us as if we were "of their own kind," and thus, I was able to see quite a bit into the mentality of the people who work at the prison, at all levels.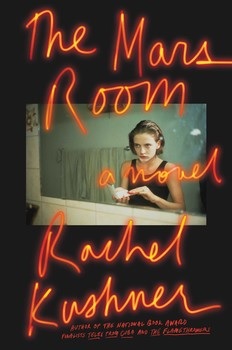 How much access were you granted?

I was allowed to roam prison yards, even maximum security yards, and to talk to people who were serving long, mostly life, sentences. I got to go in their cells, see the so-called "mental health" facilities, the so-called job training, the education programs, so-called, the prison industries like license plate stamping and registration sticker printing. Separately, I became involved, as a volunteer, with a nonprofit organization called Justice Now, which advocates against human rights violations in the women's prisons in California, and whose leadership is partly made up of people serving life sentences. I learned a great deal from the people I met inside who are involved with Justice Now and developed friendships with many lifers that way.

This exposure must have been helpful in creating the psyche of the main character and her difficult life.

It took me a long time to create Romy. I needed to be able to inhabit her fully, and I kept coming up against the irrefutable facts of my own circumstance: I have middle-class resources and would never go to prison, I probably wouldn't even go to jail.... If I did run into trouble, like if I just lost it and did something crazy, I have high-powered lawyer friends who would get me off. That's how it works.

What a leap, then, for you fully to envision her predicament.

I thought and thought into this, and eventually, I invented a girl who was with us growing up in San Francisco, among the girls I knew--I mean most of the people I knew, whose lives didn't turn out like mine, who had parents who struggled with poverty and addictions and who themselves nursed nihilist streaks. I had resisted that because I didn't really want to revisit anything from my own youth, but it rose up and demanded to be dealt with. And suddenly everything made sense about Romy--her past and future.

You divvy out the details of Romy's experiences with great suspense.

The creation of a narrator's tone has to be done delicately, factoring in the way people don't present information about their lives all at once. In fact, prison is not a place that leaves a lot of room to think into the worst thing you've ever done. The idea of a convicted person's remorse and pain and anguish over an irreversible act they themselves have committed, as I understand these things, isn't quite what a middle-class person imagines. Because you have to be closed up and hard in prison, there is no privacy, there's a lot of hostility and dysfunction, and people are trying to survive on a day-by-day basis. So it seemed natural enough that certain elements of Romy's old life--her memories, her regrets and some type of "account" of what happened that resulted in her life sentence--should leak out in parts.

How did the rest of the story, as a whole, take shape?

I wrote the book in parts. The book that resulted was from many years of my ruminating on what I saw, felt, thought, have learned and also read. Dostoyevsky was a help to me on some level, as was Nietzsche. The Doc character, the rogue cop, was the easiest and most fully formed right away. Honestly, he really wrote himself, in all his dirty outrageousness. The main character, Romy, was more challenging. It took me two years to write the first long chapter of the book, her bus ride on "chain night," when women are hauled up highway 99 to the Central Valley, because it had to have all of the foundational elements of her narrative, her tone, her cadence in it, her predicament. I had to push myself into certain corners to figure that out.

Your writing has been described as "persuasive" and "moving." What will readers take away from The Mars Room?

I write to please myself or grapple with my own unanswerable questions. In terms of what people take away, I can't claim to have a project in mind for the readers of my book, but if this book were to change the way someone thinks about, say, our society and how it's structured, about life, about class, race, America, women, poverty, dirty jokes, bad cops, all cops, literature, good, evil, God, violence, highways, dead ends, or justice--well, that would be just fine. --Kathleen Gerard, blogger at Reading Between the Lines
Book Reviews
Fiction

Atria, $26, hardcover, 352p., 9781501180637
Ballantine Books, $28, hardcover, 400p., 9781101967386
Scribner, $27, hardcover, 352p., 9781476756554
Grand Central, $26, hardcover, 320p., 9781455561773
Holt, $27, hardcover, 336p., 9781250127525
Mystery & Thriller
Putnam, $27, hardcover, 400p., 9780399176111
Biography & Memoir
Knopf, $28.95, hardcover, 512p., 9781400040414
Random House, $26, hardcover, 272p., 9780399591655
Social Science

Viking, $27, hardcover, 320p., 9781101981610
Children's & Young Adult

Schwartz & Wade, $18.99, hardcover, 416p., ages 12-up, 9781524716196
Groundwood, $17.95, hardcover, 42p., ages 6-9, 9781773060163
Disney-Hyperion, $16.99, hardcover, 256p., ages 8-12, 9781368004275
Poetry
Central Avenue, $12.95, paperback, 160p., 9781771681360